The OD ACADEMY
Webinar Series
Hosted by

Dr. John J. Scherer
Pauline Holland
Lynnea Brinkerhoff
5:30pm CEST/8:30am PT
Zoom, virtual meeting
About this webinar series:
The OD Academy Webinar Series is an open to public virtual meet-up dedicated to people who want to master change in the organizational context. Led by three international OD experts, Dr. John Scherer, Lynnea Brinkerhoff and Pauline Holland, The OD Academy will be an informative, lively and practical guide for those interested in facilitating transformation in businesses, non-profits or communities.
Each episode will explore different aspects of the OD world, with visiting guest experts who will share their perspective on this discipline as external consultants, internal leaders and academics who study this field and combine data-driven research with practice.
5:30pm CEST/8:30am PT
Zoom, virtual meeting
Hosts of the webinar series
Dr John J. Scherer (Scherer Leadership Center Founder & President) – an international expert on leadership and organization development, regarded as a 'father' of Organization Development as a science and practice in Central Eastern Europe.
As a former Combat Officer on a US Navy Destroyer, Lutheran Chaplain at Cornell University, Gestalt and Family Systems Therapist, Graduate School co-creator, author, successful change consultant and entrepreneur, John brings a unique perspective to his life and work. Business and community leaders from 42 nations have graduated from his Executive and Leadership Development Intensives.
John is the creator of hundreds of articles and online media, including The Scherer Leadership Report, and is author of Work and the Human Spirit (1993), Five Questions that Change Everything (2008), Polish version, Wiser at Work: Five Questions that Change the Way You Lead (2012) and his latest book: Facing The Tiger: Unleashing The Human Spirit at Work (2020). A prodigious writer, his work has been translated into 15 languages. 
We are fortunate to have with us one of the living experts on the deep development of leaders and the Action Research approach to facilitating change. He is known around the world for his ability to connect with leaders and front-line staff in bringing about profound individual breakthroughs and workplace-wide transformations. A father of four 'wonderfully grown and gifted artistic' children, he runs, does yoga, still performs the occasional magic show, and loves to read a good spy novel.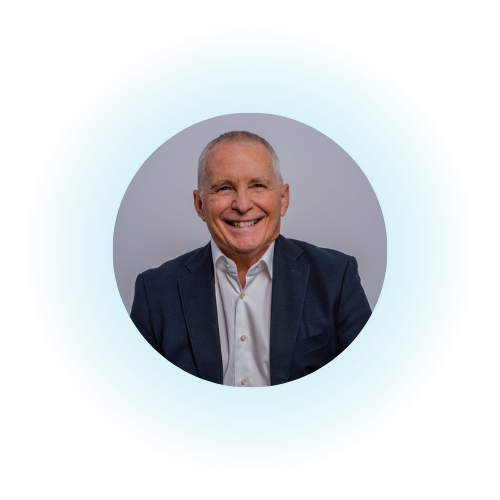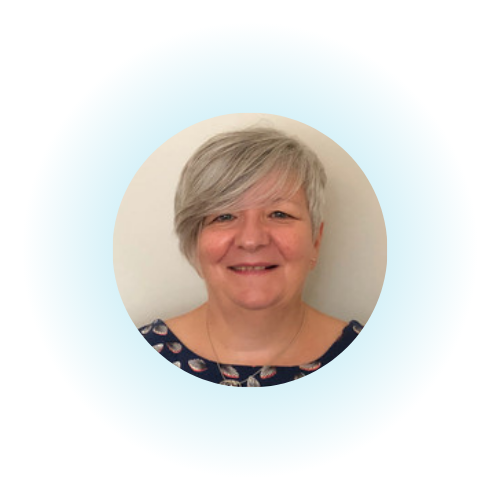 Pauline has over 20 years' experience of supporting, leading and managing organisational change and development. She brings extensive experience in working with leaders, teams and organisations to foster a collaborative and collegiate culture. 
Through her work as an Executive/Team Coach, and through her Leadership and Organisation Development work, she enables individuals and groups to harness their energy in pursuit of their higher personal and organisational goals.
She enjoys working with people who are open to learning and who would benefit from creating time and space to reflect on and think about what is actually happening as they carry out their role, exploring ways that would enable them to have greater impact and influence.
Her clients describe her as someone who is first and foremost a deep listener and who is able to create a safe space for speaking openly and frankly. She is also someone who is insightful and incisive and who challenges people to think differently about the relational dimension of their role as leaders and to think systemically about the issues that challenge them in their day to day work.
She loves reading, watching the sun rise and set, taking photographs and spending time with her partner and friends.
Organizational advisor, corporate educator and International Coach Federation (ICF, PCC) executive and wellness coach, brings 25 years of service in operational and strategic roles (marketing to manufacturing) in professional services, telecommunications, wilderness based education, alternative health and the medical innovation and investment arena.
She brings the power to affect positive change on projects and people seeking to rise above the 'status quo'.

She focuses on leaders in transition who are seeking greater results and satisfaction in both life and purpose-driven work. She has authored in seminal Organization Development texts and journal articles in areas ranging from the neuroscience of leadership to organizational alignment, emotional agility and whole system transformation (WST).
Lynnea has a unique ability to put people at ease, to sense into their unspoken aspirations and fears and, using a strengths based, no-nonsense approach, turn them into concrete operational results. Lynnea invites leaders and teams to see their repeating patterns of operating and to choose the most effective path forward to accomplish their mission.
More than just a series of webinars!
Advanced Certified Program for Leaders of Change
This free-of-charge educational program is accompanied by an upcoming OD Academy created and staffed by John and his colleagues, each an international expert on OD and leadership development. 
After 40 years of practice and evolving a very successful framework of facilitating change processes in large organizations, Dr. John Scherer would like to share it with the world and help leaders and future leaders make good use of this precious skill set to change their world and other worlds for the better.
More information about the OD Academy coming soon!
Notify me about the upcoming webinars