About The Team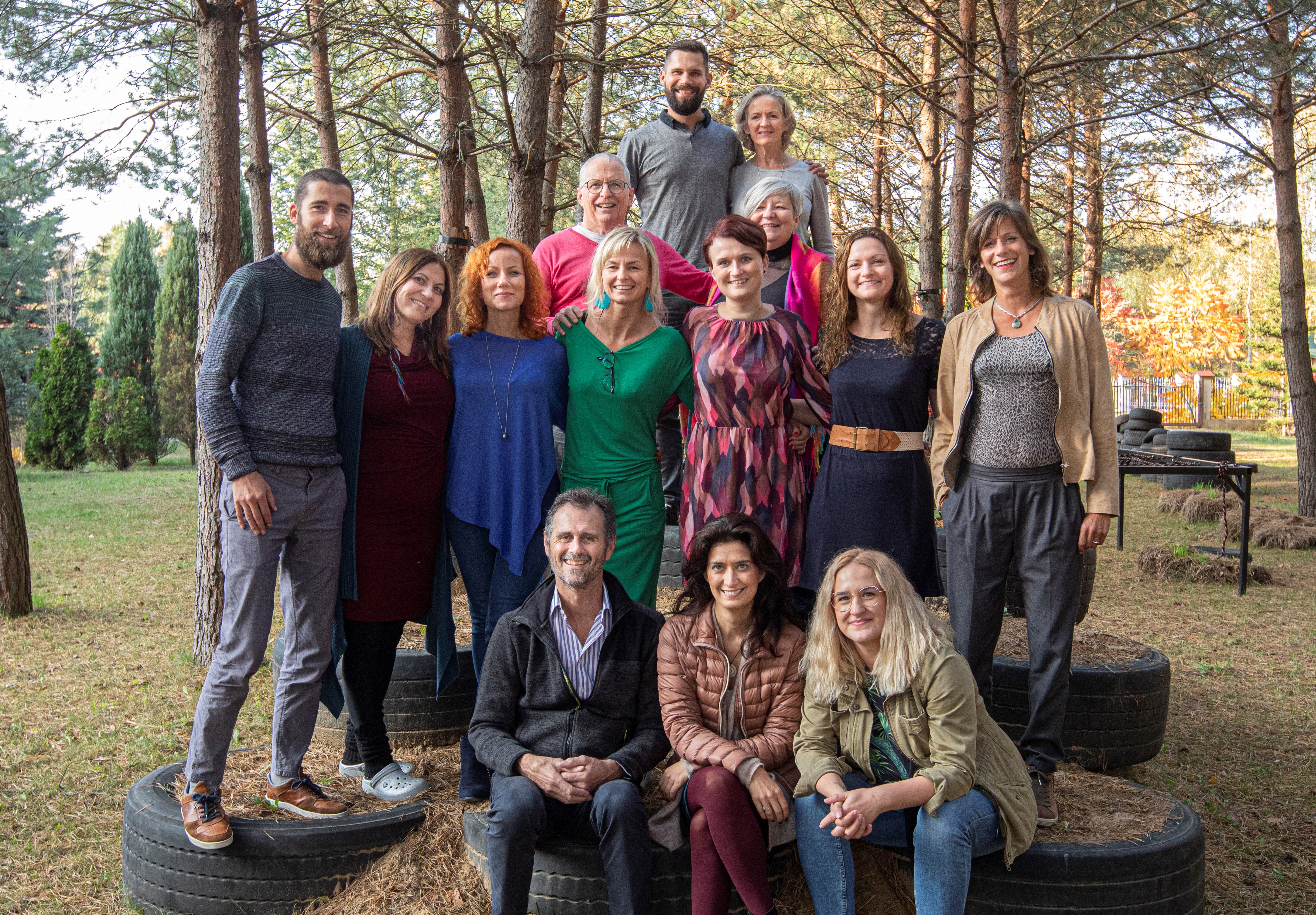 We are a global consortium of experienced consultants, coaches, change facilitators and leadership development specialists committed to TRANSFORMING THE WORLD AT WORK (TM). Our "source of wisdom" is Dr John J. Scherer, whose extraordinary decades of transformational knowledge and experience inspire us everyday. Our mission is to guide leaders to unleash their lives and their organizations, thus transforming the world at work so that people, profit and the planet benefit. Whatever the challenges you are facing today -- as an individual, as a team or as an organization -- those challenges serve as precious opportunities for newness and learning. The bigger the challenge, the more it requires a fundamental shift in your way of thinking, feeling and acting. Our work is to help you make this happen.
We are committed to supporting you in connecting with things which are critical for you to address -- with yourself and with others. By engaging with what is really going on, or, as we say 'facing the tiger', you have a greater chance of making better decisions and taking more-impactful action. John has been in the field of Change and Transformation since the 1970s, supporting the development of leaders and organizations all over the world. Our team, equipped with John's pioneering skills and principles, are present on 4 continents, conducting individual, team and large system transformation initiatives.
We have a network of men and women from 12 nations, all committed to unleashing the human spirit at work. The defining characteristic of our team is that we practice what we preach. In this important work, we are not the sage-on-the-stage but the guide-by-your-side.
International "MotherShip" (Warsaw, Poland)
Dr John J. Scherer
SLC's Heart & Soul
Founder & President
As a former Combat Officer on a US Navy Destroyer, Lutheran Chaplain at Cornell University, Gestalt and Family Systems Therapist, Graduate School co-creator, author, successful change consultant and entrepreneur, John brings a unique perspective to his life and work. Business and community leaders from 42 nations have graduated from his Executive and Leadership Development Intensives.
John is the creator of hundreds of articles and online media, including The Scherer Leadership Report, and is author of Work and the Human Spirit (1993) and Five Questions that Change Everything (2008). A prodigious writer, his work has been translated into 15 languages. The Stephen Covey organization honored John as one of America's Top 100 Thought Leaders in Personal/Leadership Development, and in 2015 the International Organization Development Network recognized him with their coveted Lifetime Achievement Award. We are fortunate to have with us one of the living experts on the deep development of leaders and the Action Research approach to facilitating change.

Living and working from a base in Warsaw, Poland, he is known around the world for his ability to connect with leaders and front-line staff in bringing about profound individual breakthroughs and workplace-wide transformations. A father of four 'wonderfully grown and gifted artistic' children, he runs, does yoga, still performs the occasional magic show, and loves to read a good spy novel.
Magda Pańczyk
Executive Assistant
Magda is an Executive Assistant with more than 10 years professional experience gained among worlds biggest companies (Johnson&Johnson, The Boston Consulting Group, FedEx).

Passionate about helping others, openminded and focus on the job. Magda gained her education in Poland and Australia.
In free time loves to walk in the woods with her bullteriers.
Poland
Agata Cielarska
Certified LDI Facilitator, Senior Consultant
Entrepreneur who has taken on roles of a start-up entrepreneur, business trainer, a business development facilitator and a consultant in the area of organizational health. She has mainly worked with the Shared Service and BPO industry for the past 15 years, training and consulting for numerous organizations including State Street, UBS, Motorola, Heineken, ABB, Akamai, Google, Sabre Holdings, AON, BBH, Schibsted and others. 
A certified business trainer, she holds a diploma in Business Management and completed an MBA program at National Louis University. She founded, developed and sold a number of businesses in the educational industry, all successful in their independent operation to this date, employing over 250 people. Agata's mission is to inspire self-discovery and unleashing leadership potential.
A 9-year Associate with Scherer Leadership, her professional interests revolve around group dynamics, team development, organizational health and change processes.

She is also a traveler who has hitch-hiked half of the globe with a constantly-unsatisfied thirst to discover new cultures and lifestyles.
Anna Broniek
Partner, Managing Director, Certified LDI Facilitator
Manager, leader, blogger, organizations and leaders development facilitator. Passionate professional with 20 years of experience in Managing Change within many international and multicultural projects (for Nestle, DPD, Dell, Polish Police, PWC, Nationale Nederlanden, KPMG, Johnson&Johnson, Orange and others). Certified Facilitator for Leadership & Executive Development Intensive programs by John J. Scherer. Keeping all business "pieces" together, linking "soft" and "hard" aspects of leadership. Loving both, operational topics and developmental work with people. As an introvert, especially keen on investigating richness and true power of introversion for its huge value in business and private life. Sharing this knowledge with the world. Focused on building supportive and cooperative ways of working between all the project /business /organization parties. Calm in front of problems, trying to find the best possible solution – for the topic and for people. Searching for business and life effectiveness, looking for harmony in all aspects of life. In free time practicing aikido (3rd dan black belt), dance, meditation, interior design, or just enjoying life with different kinds of arts and sports. Everyday finding a reason to smile.
Anna Gabryjelska
Senior Consultant, Executive Coach, Certified LDI Facilitator
Anna supports organizations, teams and their members in development, transformation, conflict and crisis resolution and creative processes. She is psychologist and economist and has vast experience in team and executive coaching, mediation and big diverse group facilitation. Her main area of expertise is building effective teams and relationships in business, power dynamics, communication, change and conflict facilitation, organizational culture, and multicultural diversity. She worked in IT agile environment, art & video games industry, media, finance, PR, start-ups, NGOs and public institutions. She is a former advisor to the Minister of Finance, Unversity teacher, and researcher.

Anna holds a Diploma in Process Oriented Psychology (IAPOP accredited) and serves her younger colleagues as process work teacher as well as coaching and mediation supervisor in Poland and internationally. As one of her clients described her 'Anna creates a huge space of safety and challenge, supported by a foundation of authenticity and professional mastery. Her powers of observation and her repertoire of alternatives is extraordinary. She is a prototype of presence, effectiveness, and impact.'

In free time she loves to sing in a vocal group, sail and fly kites. Her family is an inexhaustible source of inspiration for her.
Dorota Nawalaniec
Senior Consultant, Coach
Psychologist, Business Trainer, Personal Adviser and Coach.
She's an author of personal development projects conducted in Great Britain (London) and Morocco (on Sahara Desert). She's been working as a main trainer in Lufthansa In Touch (development for Lufthansa's trainers) for five years, she's also a university teacher and facilitator for large groups. Dorota is an owner of her own company, she also cooperates with polish and European companies (as a costumer manager, consultant, coach, facilitator and project manager). Her work style combines psychological approach with practical application, and is based on relationships and group process.

Each training serves as an experience of the uniqueness of other people, openness to the diversity of perspectives and encouragement to broaden one's awareness - in safe and open atmosphere.
Karol Konkel
Certified LDI Facilitator, Senior Consultant
Karol is an experienced trainer and consultant in individual/organisational development. Karol is passionate about designing, introducing and managing developmental changes at individual, team and organisational levels.
A Jagiellonian University graduate with an MA in Psychology, specialising in Organisational Psychology. Karol has developed and delivered a range of training programs and management development initiatives in Poland and abroad for numerous companies from manufacturing, banking and automotive sectors. His specialist areas include intercultural trainings, business communication, custom-designed teambuilding events, creativity, development and assesment centres.
He is a practicing Business and Life Coach who is a certified International Coaching Federation Coaching Programme graduate (The Art and Science of Coaching, Erickson College International in Vancouver).

Privately, he is devoted to human growth, long distance travelling (has completed independent trips to India, New Zealand, Australia, Malaysia, Middle East and most European countries), playing drums and experiencing the beauty of music.
Marta Gabalewicz
Certified LDI Facilitator, Senior Consultant, Executive Coach
Marta works as a coach, trainer and facilitator supporting for 13 years managers in their growth from effective management to authentic leadership, helping them discover and unleash their Inner Natural Leader, who can live and lead in a sustainable way, with authenticity, purpose, power and peace.

Her approach reflects her passion for growth and her own path of self-discovery and transformation, her techniques represent a unique blend ranging from academic psychology (MA) and management (MA), psychotherapy and organizational effectiveness, to bodywork, dance, yoga and meditation.

Her coaching practice includes clients from consulting, banking, insurance, pharmaceuticals, retail and FMCG industries. She has facilitated large-scale development interventions e.g. for Axa, AstraZeneca, Bank Pocztowy, BristolMyersSquibb, BZWBK, Coca-Cola Hellenic, Generali, Kompania Piwowarska, LOT, PKP PLK, PKO BP, Real, Siemens, Netia. She has been a speaker at international conferences, a lecturer on leadership effectiveness, conflict resolution, coaching, mentoring, conscious relationships and team effectiveness and mindfulness at Polish universities and for 7 years the lead trainer for Noble Manhattan Coaching School in Poland. Prior to setting her own business she worked for the consulting company Ernst & Young.

Her approach is holistic: addresses body-mind-soul levels; practical and goal oriented; coach-like: elicits the wisdom of individuals and teams; sustainable – she leads interventions ensuring lasting effects.
Marzanna Maciejewska
Senior Consultant, Executive Coach
Marzanna is a professional coach and facilitator specialized in communication and emotional intelligence.
Based on her professional experience gained with leading international firms, she brings an in-depth understanding of the daily challenges of a corporate environment. Leveraging own knowledge and experience, she helps the clients achieve new levels of development through broadening their awareness of solutions to issues they face each day, as well as helping them develop new level of communication skills. She has facilitated number of meetings fostering collaboration and communication and creating new culture based on honesty and mutual understanding. She has designed and executed the number of workshops for women on how to communicate skillfully and find their own, authentic voice in corporate environment. She supported leaders who lead significant performance improvement effort and culture change initiatives.

Prior to her coaching and facilitation career, she had worked in a Polish branch office of Citigroup, later also has gained experience at Ernst & Young, an international consulting firm, where she held the position of the HR Manager.
She's graduated from the faculty of Psychology of Organization and Management at the University of Warsaw. She is ICF accredited PCC. Besides co-facilitating Leadership Development Intensives, in her work she uses an integrative approach from many aspects of facilitation and coaching, including Non Violent Communication, Mindful Communication and Organization & Relationship Systems Coaching (ORSC). and an authorized facilitator of the Team Diagnostic of Team Coaching International.
She has worked for the clients like Netia, DNB Nord, AXA Polska S.A., Generali, Deloitte, Astra Zeneca, SEB Polska, Tetra Pak, Wyeth, PKP, Agora, ING Bank Śląski, Ernst&Young, Interpartner Assistance (AXA), NBP, GTS Energis, Johnson &Johnson, DHL, BZWBK, Metro Ukraine, Veolia.

Her passion is travelling, cooking and yoga. She loves discovering different cultures and making new friends everywhere she goes.
Michalina Konkel
Certified LDI Facilitator, Senior Consultant
She began her career with Neolution, firstly working as a recruitment specialist using both competence-based interviews and Assessment Centres. Then as HR Manager, she created an internal mentoring program which helped employees in their professional and personal development. To further her business experience, she joined Alexander Mann Solutions and was responsible for recruiting employee at all levels for a major UK client.
To return to her core as a psychologist, she left corporate life to start her own business, working with clients in 'soft skills' training with a focus on personal growth. In a short space of time, Michalina has built a reputation for being a great designer of tailor-made trainings in the areas of: managerial and leadership competences and stress & time management through the lense of personal values. Her clients come from banking and financial institutions, FMCG and pharmaceutical companies. She has also consulted for SMEs as well as for clients such as IKEA or Volkswagen Bank in designing bespoke Development Centres.
Monika Bielecka Prokop
Certified Trainer, Facilitator and Gestalt Therapist
Monika has experience in marketing and PR area - she worked for Coca-Cola and Heinz. For almost 20 years she creates and conducts training for managers: leadership, team building, communication and personal development. Among her clients are: Bank BZWBK, Siemens, Netia, Pratt & Whitney Kalisz, Netia, Simens, SAS, DHL, Orange, Play, Citibank, mbank, TPsa, Ruch SA, BAT, United Fashion, ING,Velux and Nowa Era. She met John Scherer 15 years ago and since then she has been working with individuals and groups to experience how LDI / EDI changes and enriches the daily lives of people who choose to participate in these programs. The five questions that are the main content of these programs are also signposts in her everyday life. Graduate of Jagiellonian University, Warsaw School of Economic, Institute of Integral Gestalt Psychotherapy and the School of Trainers (communication based on empathy). In working with individuals and groups, she is guided by the experience that each of us has the resources to lead a satisfying private and professional life – what we need to do is to reveal our hidden gifts and then trust ourselves and process. Mother and wife, healthy life style freak;) in free time she loves read books or go to the cinema (Netflix is option as well).
Tamya Olszańska
Certified LDI Facilitator, Senior Consultant
Tamya works as a coach, trainer and facilitator. Her passion in creating possibilities of growth for herself and others led her through a journey of 18 years of leading trainings and awakening transformation for broad range of topics and industries. Her methods and approach are informed by a variety of formal trainings and a unique blend of personal experiences, drawing from sources ranging from academic psychology through leadership development to bodywork and meditation.

MA in psychology, changemaker in the field of education, she became one of the pivotal figures in the Polish democratic school movement. Since 2011 she has remained the president of the Association for Innovative Education "INEIDA", and continues her efforts to support educators in many countries, including Indonesia and Peru, as well as parents seeking a more conscious path in being with their children. Her work and impact she had on the Polish alternative education scene got her nominated to the Leadership Academy for Poland (one of the Europe's premiere leadership development programs for outstanding Poles). Since then she has intensified her focus on empowering leadership and supporting top-level executives in awakening their leadership potential and increasing their capacities and efficiency.

Regardless of whether she is working with an individual or an organisation, she skillfully brings people closer to their inner wisdom and resources, supporting them in identifying and facing current crucial challenges and creating the most efficient responses and solutions.
Przemek Gawroński
Partner, Certified LDI Facilitator, Senior Consultant, Executive Coach
Przemek is an executive coach, senior leadership consultant, experienced change facilitator and an MA in applied social psychology. Supports organizations in change processes on individual, team and system's levels. Besides consulting Przemek is an aikido teacher (holds a 5th degree black belt) and runs his own dojo (practice hall) with over a hundred active practitioners. With over 30 years of aikido and meditation experience he brings authenticity, depth and calmness to his work. Aikido's philosophy and methodology has hugely impacted Przemek's unique approach to facilitation, personal growth, communication, conflict transformation and stress management. Certified Facilitator for Leadership & Executive Development Intensive programs by John J. Scherer. Przemek facilitated change projects, coached and delivered workshops for management boards, senior and top management at Allianz, AON, IG, Agora, DPD Polska, National Nederlanden, mBank, BZ WBK, ING Bank, Santander, House Of Skills, HTC, GroupeSEB, Orange, Play, Merck, Roche, PwC, Ernst&Young, BCG, Deloitte.
Austria & Germany
Günter Westphal
Certified LDI Facilitator, Senior Consultant, Executive Coach
Günter Westphal, a Facilitator in Training in John Scherer's Leadership Development Intensive (LDI) International Network, works as a Executive Coach (AoEC) and since more than 25 years as a Consultant to many international operating groups within a wide range of industries. Günter has a finance and accounting background, working with one of the Big 4 consulting companies and the analytical skills needed in his daily work, together with his professional experience in Coaching, Facilitation and Consulting served him as an ideal background to develop the skills applied in an LDI.

Empathy, listening, tuning in combined with an open mind and open heart allow him to connect in a unique way. Günter works internationally from his base of operations in Poland.
Kathrin Fox
Certified LDI Facilitator, Senior Consultant, Executive Coach
Kathrin Fox works as Leadership Coach, Process Facilitator, Systemic Mediator and Culture Change Consultant across a broad range of industries.
With an academic background in Education, Psychology and Management and based on her professional experience in international project management, consulting, coaching and facilitation, Kathrin has got the competency, experience and empathy needed to lead intercultural groups, challenge assumptions and inspire her clients to move beyond perceived limitations.

Intellectual by passion, intuitive by nature, Kathrin's art lies in the fine subtleties of human communication, to listen to and articulate the unspoken and to evoke transformation inside-out.

Trained as Systemic Coach, Team Supervisor and Organizational Consultant, and certified as Mediator and Conflict Resolution Specialist, Kathrin works with leaders and organizations across the globe.
Great Britain
Andi Roberts
Senior Consultant, Executive Coach
Andi Roberts has over 25 year's experience in business in a range of roles, including director of a family business in the healthcare sector, manager in a Fortune 500 defence contractor, owner and partner of several learning and events companies including a virtual learning organisation. Whilst in all of these roles Andi has worked with and for people at all levels in an organisation from the shop floor through to the boardroom.
Having lived in Spain for over fifteen years, Andi has extensive multicultural experience having delivered over 30 countries in Asia, Middle East, Latin America, North America and Europe to participants from more than 60 countries. In addition to his business background, Andi works as faculty at two European business schools.
His industry experience is varied and he has worked extensively with: automotive, IT, consumer electronics, aircraft manufacturing, professional services and government.
Andi is a faculty member at the OU Business School and The Berlin School of Creative Leadership.
Professional Certified Coach designation of the International Coach Federation. Certified Professional Facilitator of the International Association of Facilitators.

When not coaching, training or facilitating, Andi likes to spend time reading science fiction, attempting photography or improving his visual practice skills.
Dr. Helen Morley
Certified LDI Facilitator, Senior Consultant
Helen specializes in bringing diverse skills to projects to create unique and beautiful solutions by combining professional experience in engineering, philosophy, event management and personal and professional development work. She has worked as a computer literacy teacher in Gambia, as an engineer in a Gallium Arsenide processing plant, as a University Teaching Fellow specializing in Applied and Professional Ethics and as international events manager. She is currently training as a facilitator to deliver the Leadership Development Intensive programme from Scherer Leadership International.
Helen has a PhD in Applied Ethics and a Master's Degree in Analysis and Business for Communications Information Technology from the University of Leeds in the UK.
Scotland
Pauline Holland
Senior Consultant, Executive Coach, Certified LDI Facilitator
Pauline has over 20 years' experience of supporting, leading and managing organisational change and development. She brings extensive experience in working with leaders, teams and organisations to foster a collaborative and collegiate culture. Through her work as an Executive/Team Coach, and through her Leadership and Organisation Development work, she enables individuals and groups to harness their energy in pursuit of their higher personal and organisational goals.

She enjoys working with people who are open to learning and who would benefit from creating time and space to reflect on and think about what is actually happening as they carry out their role, exploring ways that would enable them to have greater impact and influence.

Her clients describe her as someone who is first and foremost a deep listener and who is able to create a safe space for speaking openly and frankly. She is also someone who is insightful and incisive and who challenges people to think differently about the relational dimension of their role as leaders and to think systemically about the issues that challenge them in their day to day work.

She loves reading, watching the sun rise and set, taking photographs and spending time with her partner and friends.
Bulgaria
Evgeniya (Jenny) Georgieva
Senior Consultant, Executive Coach
Evgeniya (Jenny) Georgieva is an HR practitioner, organization development consultant, trainer and leadership coach. She has more than 20 years of business experience in big Bulgarian privatized companies, and as a member of their top management teams she has been actively engaged in their restructuring and further development. Jenny is an Associated Certified Coach (ACC) with ICF and a Chartered Member of CIPD, UK. Her MA in social psychology is from the "M. B. Lomonosov" Moscow University, Russia. Her MA in Organizational Development is from Pepperdine University, USA. Began corporate life as the head of Human Resources for Umicore Pirdop Med (currently Aurubis Bulgaria - a part of the NA Group), then to the Bulgarian Telecom leading the HR function. Since 2008 till now she is the Founding consultant of TalentLink Bulgaria - a training and consultancy company with a focus on management development and organizational consulting. For the past 15 years she has also been active in two NGOs – Bulgarian Association for People Management (BAPM) ICF Bulgaria Chapter.

Jenny's mission is to help leaders and organizations achieve their potential for excellence bringing together her professional experience as an HR leader, her skill set as an Organizational Development consultant, management trainer and leadership coach. She is a passionate traveler and explorer, loving and supportive mother, wife and friend.
USA
Dominic Cirincione
Senior Consultant, Executive Coach
An organizational and management consultant, Dominic has more than thirty years of consulting, training, coaching and team building experience. Dominic, completed his Ph.D in Organizational Psychology, His Master's degree was in Clinical Psychology and was a licensed therapist in practice for 12 years.
Dominic was a founding member of The Center for The Studies of the Person with Carl Rogers. He also served as the director of training and O.D. for Rain Bird Corporation, Bell & Howell Columbia Pictures, Hyundai Motor America, and American Honda Motor Company Inc.
Currently, he is the principal in his own firm, Organizational Fitness Associates . He is a senior Consultant in The Scherer Group. He is a highly regarded executive coach in the areas of leadership, emotional intelligence, conflict resolution and inter-personal communication skills.

Clients include; Universal Music Group, American Honda Motor Co., Gallo Wineries, Baxter Biotech, BP Petroleum, ARCO Corp. Amgen Corporation, Pacific Life insurance, Marina Cove Ltd. , Health Care Communications Group, Anastasi Development Corp. .

Dominic holds certifications in Blanchard's "Situational Leadership", "Positive Power & Influence", "Influence Edge" and "Negotiation Strategy & Tactics". He is certified in, " The Profilor 360 Feedback System" and The Herrmann Brain Dominance Profile.
In addition to his extensive work in the U.S., Dominic has done training, team building and coaching in Europe, and Canada . Professional memberships include: Organizational Development Network, American Society for Training and Development, American Psychological Association, he is a founding member of Professional Coaches and Mentors Association.
Kathy Davis
Senior Consultant
Lynnea Brinkerhoff
Certified LDI Facilitator, Senior Consultant, Executive Coach
Organizational advisor, corporate educator and International Coach Federation (ICF, PCC) executive and wellness coach, brings 25 years of service in operational and strategic roles (marketing to manufacturing) in professional services, telecommunications, wilderness based education, alternative health and the medical innovation and investment arena. She brings the power to affect positive change on projects and people seeking to rise above the 'status quo'.
She focuses on leaders in transition who are seeking greater results and satisfaction in both life and purpose-driven work. She has authored in seminal Organization Development texts and journal articles in areas ranging from the neuroscience of leadership to organizational alignment, emotional agility and whole system transformation (WST).
Lynnea has a unique ability to put people at ease, to sense into their unspoken aspirations and fears and, using a strengths based, no-nonsense approach, turn them into concrete operational results. Lynnea invites leaders and teams to see their repeating patterns of operating and to choose the most effective path forward to accomplish their mission.
Montse Ausó
Certified LDI Facilitator, Senior Consultant
Montserrat (Montse) Ausó is an international consultant and executive coach, facilitator and speaker, with a natural gift for connecting deeply with people and groups, and a passion for bringing out the personal best in individuals and the collective best in teams. She believes her own personal work and development are the basis for her authenticity and compassion as a coach.

Montse's diverse background includes working as a geologist, family therapist and director of mental health and community outreach centers. She partners with a number of other consultancies, including the Scherer Leadership Center since 1999.

Montse's clients include Fortune 100 companies, government and non-government organizations. A bilingual native of Venezuela and Spain, she has worked for clients all over the world, including Latin America, Europe, Russia, India and China.
Stephen Pile
Senior Consultant, Executive Coach
Stephen has coached hundreds of executives and consulted to over fifty companies around the world on leader development, strategic planning, workflow redesign, and strategic alignment of teams and culture. He brings uniqueness to the field with his depth in integrating the behavioral and technical sides of organizations. His early work began in Texas Instruments as a lead design engineer doing groundbreaking work in design for manufacturability with multifunctional teams. He later joined Exxon Chemical, rising to the worldwide organization development leadership after several years in management leading world-scale cross-functional start-up teams. Stephen led senior management workshops at Caltech and The Institute for Management Studies on structuring team-based organizations and consults widely in that arena.

Stephen holds an advanced degree in engineering and is a graduate with honors from Pepperdine University's widely acclaimed MSOD program where he has served as supporting faculty for fourteen years.

His diverse interests have included developing and managing a quarter horse breeding business, three consultancies, a music production company, and professional photography, along with serving on multiple non-profit boards.
Terry Rogers
Senior Consultant
Pulmonary physician and former insurance company Chief Operating Officer, Terry is a long-time champion of our consulting and organizational work and was a Founding Member of the Advisory Board for Scherer Leadership Center. He has been a popular keynote presenter and skillful Co-Facilitator at LDI/EDI programs. (Terry was made even more famous as The Gunslinger in John's chapter in Chicken Soup for the Soul at Work.)
Canada
Dr Ingrid Richter
Senior Consultant
Ingrid has 37 years of experience working in and with government, non-profit and business sectors in a variety of roles: from front lines to senior management and also has a private consulting practice focused on supporting strategic change for a wide variety of clients. She specializes in designing and facilitating leadership development, organizational learning and stakeholder engagement, particularly in international development and public sector contexts. In the last 10 years she has designed and facilitated programs involving over 1500 senior leaders from across Canada, Europe, Asia the Caribbean and Africa. Her recent international work includes the development and delivery of senior leader programs for executives of UNHCR and for the Jamaican government.
Ingrid is currently Executive-in-Residence at the University of Ottawa, Telfer School of Management. In this capacity she does research as well as program design and development for executive programs. She has been the lead designer and facilitator of various executive leadership programs at the Canada School of Public Service and has taught organization development, leadership and social innovation programs at the University of Waterloo, the University of Toronto and Royal Roads University. During her career with the Ontario Public Service her responsibilities included assignments as the lead for strategic innovation and as the Director of Training and Development for the ministries of public safety, policing and corrections.
Ingrid is the co-founder of the Canadian Organization Development Institute and is an active volunteer for Synapcity, an Ottawa-based non-profit organization that facilitates active and informed civic engagement and public participation. Between assignments she enjoys reading poetry, travelling and cooking for friends and family.
Ingrid holds a PhD in Management Learning from Lancaster University as well as degrees in Psychology and Workplace Learning and Change.
Jean Ogilvie
Certified LDI Facilitator, Senior Consultant, Executive Coach
Jean has creatively engaged hundreds of leaders and executives with their challenges and opportunities through her work in Leadership Development, Organization Development and Coaching. Committed to supporting organizations to produce excellent business results, Jean also keeps a close eye on cultivating a healthy work environment for everyone to grow and thrive. She has a knack for meeting people where they are and accompanying them in the next step in their development.

For the past twenty years, Jean has facilitated the development of leaders in the Canadian Federal Public Service as well as in multi-nationals in Europe and Canada and for community-based organizations internationally. Jean holds an M.A. in Communications (McGill) and has completed doctoral studies in adult developoment in the workplace (U. of Toronto) and is a certified Coach. She is a charter member of the Five Questions International Coaching Network offering breakthrough sessions to men and women around the world based on 5Q principles. Jean is a gardener, practices sustainable living in the forest in Eastern Canada, and is a long-time practitioner of Iyengar Yoga.
Lynn Skotnitsky
Certified LDI facilitator, ICF Master Certified Executive Coach, Senior Consultant
Lynn Skotnitsky is a passionate human potentialist, interculturalist, adult educator, speaker, certified professional coach and mentor with more than 25 years experience in development consulting in Canada and abroad. With a foundation in psychological, sociological and systems approaches to change, Lynn has designed and/or facilitated events in 18 countries to date, including multi-stakeholder consultations, experiential workshops, team development and strategic planning - in areas as diverse as governance and organization development, health care management, international development, neighborhood planning, tourism, diversity training and accredited professional coach training and mentoring. In her private coaching practice she works primarily with executives of global organizations in leadership development and life design.

Her style is compassionate, energetic, inclusive, creative and fun loving. Participants often emerge from her sessions with greater clarity and confidence in enhanced skill-sets, and inspiration that comes from deep engagement with a community of learners.

Lynn is past Director of Educational Programs for the International Coach Federation Vancouver, and has served on the boards of several non-profit organizations. Her mission is to serve through holistic coaching and facilitation programs for personal and world transformation.
New Zealand & Bali
Malcolm Nicholls
Certified LDI Facilitator, Senior Consultant
Malcolm has been working in the field of leadership development for the past 10 years, delivering the LDI to a broad spectrum of people and leaders over that time. The area of leadership that he is particularly interested in is men in leadership. He believes that men need to reframe the way that we lead ourselves and others (particularly in light of the #metoo movement). If you were to ask Malcolm what he believes leadership to be this is what he will tell you:

"I believe that leadership is not a set of skills that you learn from a book or seminar, which you then deliver to others. I believe leadership is a quality that you feel, that is then expressed through your body in the actions you take and the words you say. I believe our journey as a human being is a journey of leadership. It is learning how to live life, make decisions, grow through success and hardship, love and pain, to share, to connect, and to empathize. I believe that every human has to be a leader, if nothing else at least in their own life (and in many ways that is the only true way that we can really lead), but if we are to lead others then we do so from a place of encouraging them to pursue this personal ideal in themselves."

Aside from working in the field of leadership Malcolm has also spent 15 years as a Hellerwork practitioner. Hellerwork is a modality of bodywork that brings people back into connection with the experience of living in their own body. He brings this understanding of the importance of the body into his work in leadership.
Robyn Wynne-Lewis
Certified LDI Facilitator, Senior Consultant
Passionate about leadership development for individuals, teams and organisations. Skilled at facilitating deep work, and profound, lasting change on many levels. Over 20 years experience with approaches to human development that honour the integration of body, mind and spirit. Lifelong learner. Team player. Believes that great leadership is less about inspiring others to follow, and more about inspiring others to lead. Vision: Conscious leaders, conscious organisations, conscious planet!
Owner of Core Consulting Leadership - our New Zealand Partner.
HOW OUR WORK IS DIFFRENT?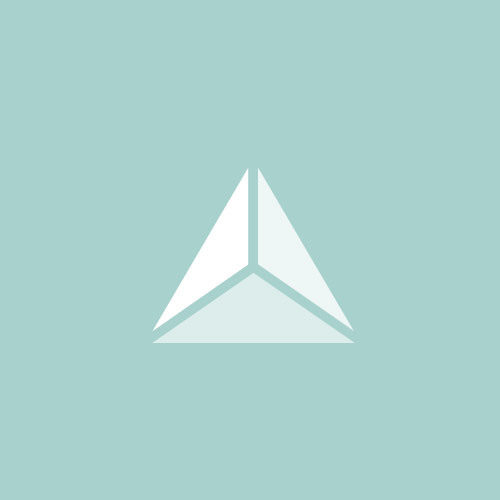 Real People, Real Issues in Real-Time

One secret to our success is that we work with real people on real issues in real time, taking on your actual real-world business challenges, rather than using simulated situations.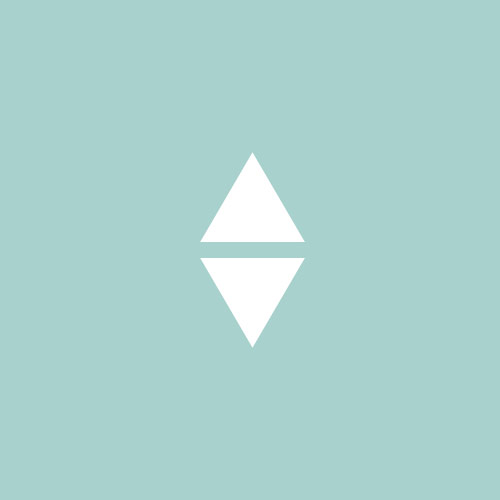 Integrated Approach

For maximum impact, we help you address issues both 'above and below the waterline' in the operational and human worlds on the way to greater effectiveness.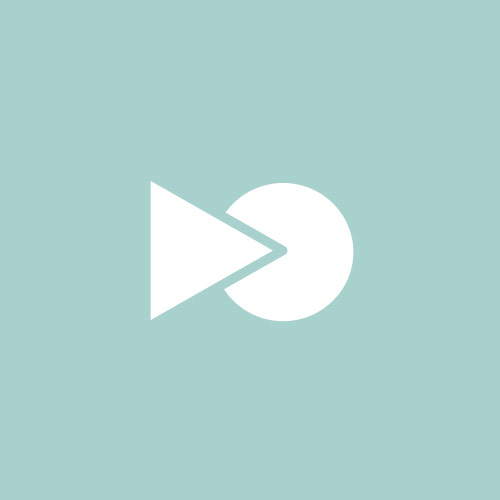 Results/Impact

We are experienced professionals who work with clients to create transformation for individuals, high-performance for teams, and effectiveness breakthroughs for larger organizational elements.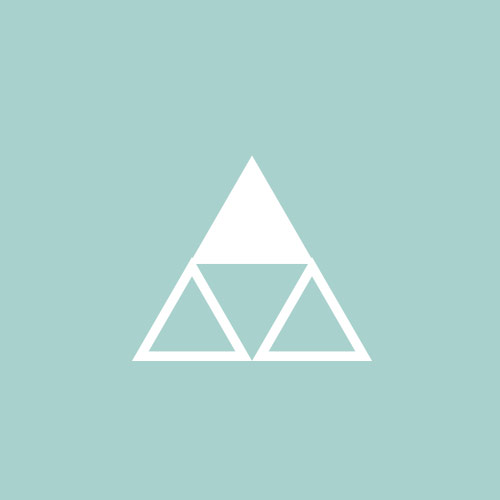 Proven Methodology

We practice the best principles of OD/OE and Action-Research, using breakthrough processes applied successfully in hundreds of situations in virtually every industry around the world.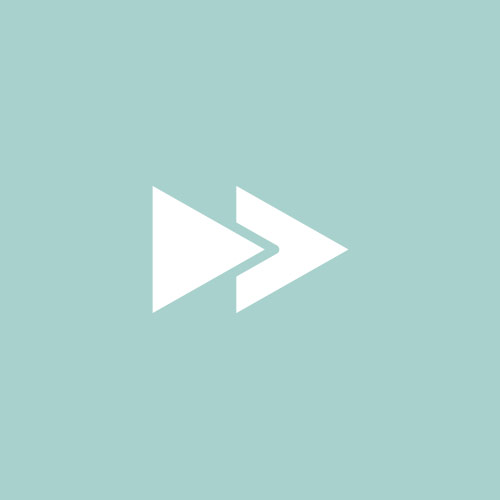 High-Engagement

We help you utilize the ground-level wisdom of your people at every level in working through your operational 'logjams' and barriers to success.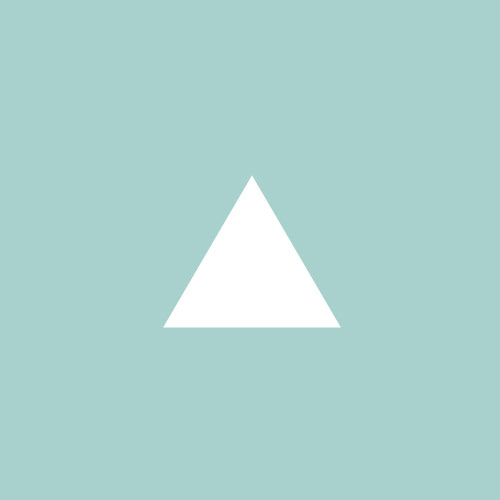 Unique Solutions

Working with you and utilizing our years of experience, we craft specific, fresh interventions based on your spoken and unspoken needs.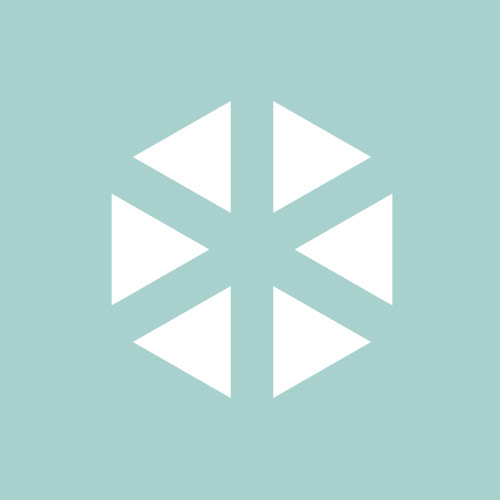 Total System Focus

We engage the whole person, the whole team, and/or the whole organization.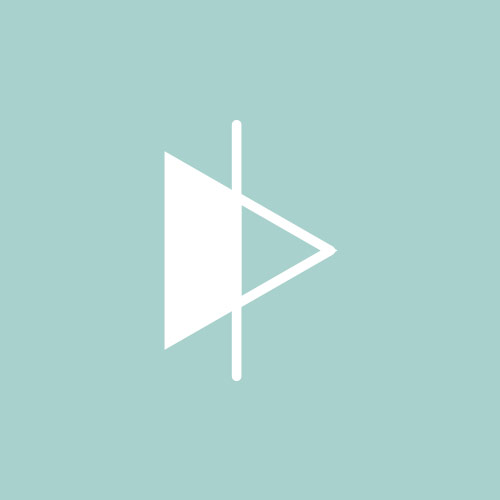 Follow through

We stay with you until you reach your objectives.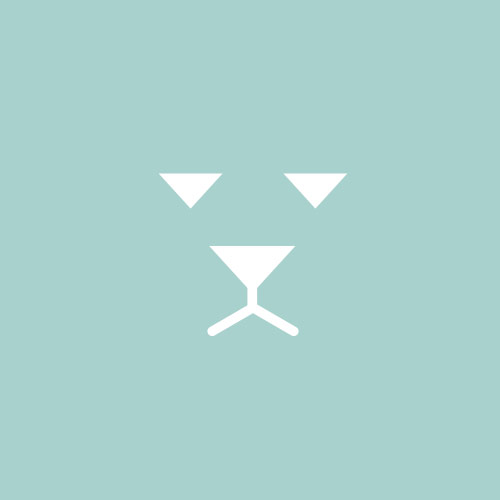 Facing 'Tigers'

We address—and help you harness—the breakthrough potential of unresolved conflicts and out-of-balance polarities.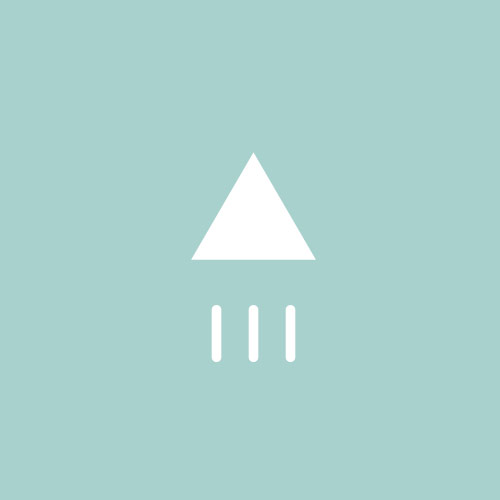 Sustainability

We teach you what we do and how to keep it going when we're gone.