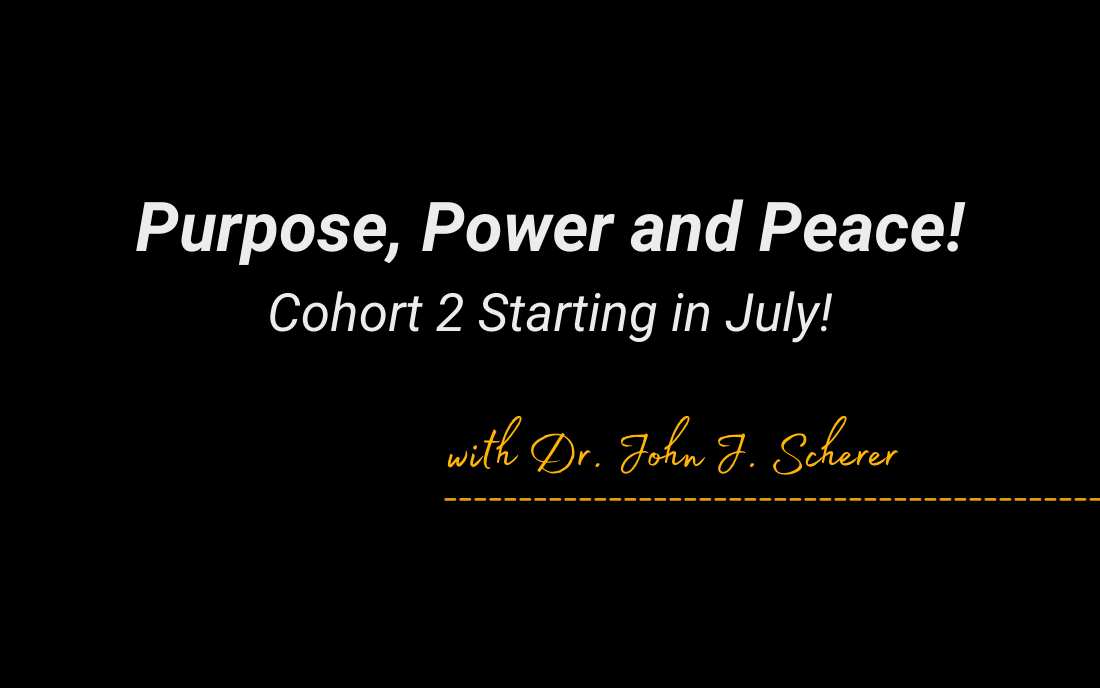 On 1st of July starts Purpose, Power and Peace Cohort 2 – A 90-Day Deep-Development Experience with Dr. John J. Scherer.
In current times it became even more important to have a greater sense of Purpose. Power and Peace. As the lockdown in many places lasts and so many pillars of our realm got questioned and shaken, the ability to live the best life we can create for ourselves, our dear ones and our societies is even more appealing.
Nobody can tell you what happiness and satisfaction will mean to you. But we can surely tell, that there are ways to dive deep into yourself to dig up your own, unique answers to those questions.
To find all the answers you need to let somebody lead you. Dr John J. Scherer is an international expert on leadership and organization development, who is known around the world for his ability to connect with leaders and front-line staff in bringing about profound individual breakthroughs and workplace-wide transformations. He will personally host the whole program.
Who Can Participate?
This experience is created for those who have completed the Leadership Development Intensive (LDI), Executive Development Intensive (EDI), an equivalent program, or receive special acceptance from John.
Learn more about LDI's/EDI's!
Tuition
Early registration – $1200 +VAT till Aprill 30
$1350 + VAT till May 30
Regular price $1500 + VAT
Timeframe
The First Session is from 6:00 PM to 9:00 PM CET on Thursday, July 1, 2021, followed by sessions every-other week until September 23.
This program is delivered online in six bi-weekly 3-hour sessions.
Learn more and confirm your participation by registering online