Unleash Your Potential. Introduction to Leading at a Higher Level
FACILITATORS: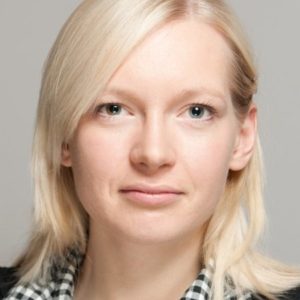 Tamya Olszanska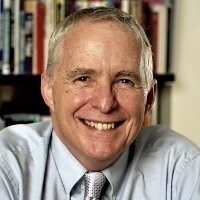 Dr. John J. Scherer
About the program:
If you want to unlock the potential of your organization and to create a space where work happens without unnecessary tensions; if you want your team to be able to adapt to new challenges and come up with innovative solutions – explore this short but powerful program that will ignite your unique leadership style.
Unleash Your Potential – Introduction to Leading at a Higher Level is an intense experience that will transform your way of looking at leadership in general, and leave you with specific tools and techniques to deal with tensions and challenges of a work environment. With clarity and precision, it shows the connection between the leader's personal qualities and an ability to create a healthy, thriving environment for others and yourself.
We believe that qualities like compassion, drive, maturity, insight are a fruit of people's personal growth. We can accelerate this growth by conscious personal and spiritual development in the workplace. Increase your self-awareness of your unique talents, traits, values and predispositions and ability to activate it in your daily life.
Master how to interact with others in a way where unnecessary tensions do not arise or are swiftly addressed, and where unexpected, interesting solutions are a norm rather than exceptions.
The program is heavily focused on the practical applications of a shift in perspective. It draws from the collective, accumulated experience and wisdom of the community surrounding the Scherer Leadership Center, with its unique take on the essence and practice of leadership. The models and methods presented during Unleash Your Potential – Introduction to Leading at a Higher Level have been tested by countless alumni of SLC training, in all professional walks of life. It is meant as a gift to inspire, energize and embolden everyone to dig deeper into themselves and use their findings to add a new layer to their efficiency as leaders.
Learning objectives:
deepen the understanding of what leadership really is and how to work and develop in order to take effective leadership actions
differentiate between productive and unproductive tensions and manage the tensions in the team more efficiently
be able to lower the tension level in the team and minimize the amount of unnecessary conflict
get to know practical tools for increasing the role of clarity, trust and commitment in the team.
Agenda:
Day 1 – Introducing a new perspective on leadership and management. What skills and qualities are needed for the real leadership and how to develop them.
Day 2 – Interpersonal tensions – how to transform it into your and your teams' benefit? Which are productive and which are not? Practical tools to understand and manage tensions in the team and to increase the role of clarity, trust and commitment.
Both Days: 1-5PM CET
Your 'Guide' for this journey – Tamya Olszanska:
– Certified LDI Facilitator, Senior Consultant
Tamya works as a coach, trainer and facilitator. Her passion in creating possibilities of growth for herself and others led her through a journey of 18 years of leading trainings and awakening transformation for broad range of topics and industries. Her methods and approach are informed by a variety of formal trainings and a unique blend of personal experiences, drawing from sources ranging from academic psychology through leadership development to bodywork and meditation.
MA in psychology, changemaker in the field of education, she became one of the pivotal figures in the Polish democratic school movement. Since 2011 she has remained the president of the Association for Innovative Education "INEIDA", and continues her efforts to support educators in many countries, including Indonesia and Peru, as well as parents seeking a more conscious path in being with their children. Her work and impact she had on the Polish alternative education scene got her nominated to the Leadership Academy for Poland (one of the Europe's premiere leadership development programs for outstanding Poles). Since then she has intensified her focus on empowering leadership and supporting top-level executives in awakening their leadership potential and increasing their capacities and efficiency.
Regardless of whether she is working with an individual or an organisation, she skillfully brings people closer to their inner wisdom and resources, supporting them in identifying and facing current crucial challenges and creating the most efficient responses and solutions.
Dr. John J. Scherer
– Scherer Leadership Center Founder & President
John is an international expert on leadership and organization development, regarded as a 'father' of Organization Development as a science and practice in Central Eastern Europe.
Business and community leaders from 42 nations have graduated from his Executive and Leadership Development Programs.
A prodigious writer, his work has been translated into 15 languages. with his latest book being Facing The Tiger: Unleashing The Human Spirit at Work (2020).
He is known around the world for his ability to connect with leaders and front-line staff in bringing about profound individual breakthroughs and workplace-wide transformations.
Tuition:
Regular Price – $320 + VAT